Recently we carried out an NPS (Net Promoter Score) survey to ensure that we are providing excellent service to our customers. We would like to thank everyone for taking the time out of their hectic schedules to fill out this survey for us, we really do appreciate it! An NPS score is a universal measurement that businesses use to measure customer satisfaction & business growth. The survey is very simple, just one simple question that you've probably seen before from other NPS surveys. "How likely is it that you would recommend this company to a friend or colleague?", with a scale of 1-10 to answer with. We can then use these results to see issues that may go unseen without the aid of this survey. Overall, we are very happy with our results with a score of 59 from 39 responses
(68% response rate)
. For reference, any score above 0 is considered to be "good", above 50 is "Excellent" & 70 or above is "World Class".  According to a 2014 study conducted by TemkinGroup, the average NPS score for the Technology/Software/Hardware industry is 30.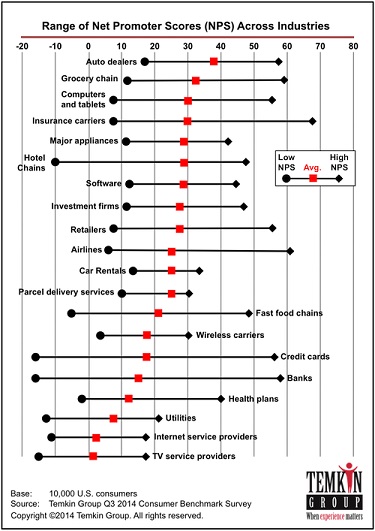 An NPS score of 59 is quite an achievement & we are very proud to hit such a high score. However, we believe that every score that isn't a 10 shows room for improvement. As such, we are already working on how we can improve to hit those scores of 10 in the future. Hopefully, our customers will notice these improvements soon! Please feel free to email us with any feedback on our recent NPS survey at techy@glo.systems
Fun Fact:
The top NPS score of 2017 was Tesla Motors with an insane score of 97!  
"You don't earn loyalty in a day. You earn loyalty day-by-day." - Jeffrey Gitomer