Introducing our A-Team
We already know that the Glo team are experts in IT, with a wealth of experience and industry passion that spans many, many years. You can rely on our team of IT engineers to provide stellar support and make your working day a whole lot more stress-free.

Fancy taking a behind-the-scenes peek into the realms of Glo to get to know our totally amazing team that keeps your IT in action? Let's go!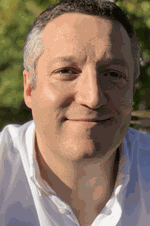 Chris Connor
Managing Director
As the face of Glo, Chris loves getting to know others and chatting one to one. He relishes seeing people progress and uses his business knowhow to help others where he can.
Going at a hundred miles per hour, Chris makes the most of every spare minute by spending time with family and friends and getting his fitness fix. If you can catch him, you'll find Chris at pilates, jogging or swimming as he continues his mission to live a healthier lifestyle.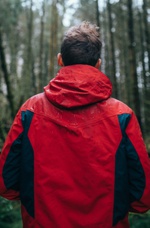 Karl Southern
Technical Director
Karl takes satisfaction in the task of solving 'unfixable' problems by day and unwinds by gaming and programming by night. If he isn't in front of his screen, he's got his nose in the pages of a sci-fi book and discovering the world of fantasy and space opera.
Away from IT, his next best domain is the garden. Surprising, as he hates the sun and seeks shade at any chance. Quite the handyman, Karl approaches his DIY'ing with the same tenacity he does his computer. He says all that garden activity manages to keep the Apple Watch monster movement happy too. Bonus!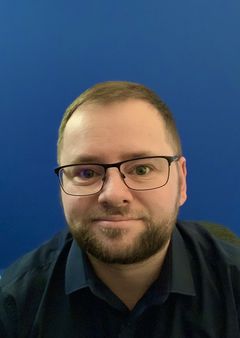 Dave Smith
Operations Director
Dave is one of our leading eco-warriors, on a mission to transform his home into an energy-saving hub, he considers the many ways in which you can make small changes to positively impact the planet. He has long had an appreciation of cars, and in recent years, electric cars and the advancing eco-technology around them.
Being one of five siblings, Dave, along with his brothers, have all been influenced by their builder Dad and have learned a thing or two along the way. Taking things apart and putting them back together is one of his little joys. Don't worry, your computer equipment is safe with Dave!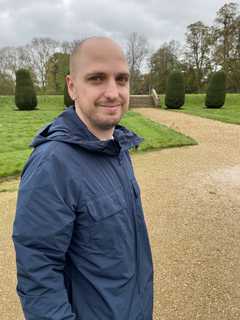 James Pinnegar
Technical Engineer
James may zoom past you on a skateboard - a hobby he picked up again during lockdown after ten years. He admits it is mostly so that he can keep up with his kids. Along with training his pup, his hands are full so you can understand why he purposefully got married the day after his 30th birthday to ensure he wouldn't ever forget his anniversary. Life hack!
James is so much of a fan of listening to fantasy novel audiobooks, his eldest daughter is named after a character from Terry Pratchett's Discworld series. Can you guess who?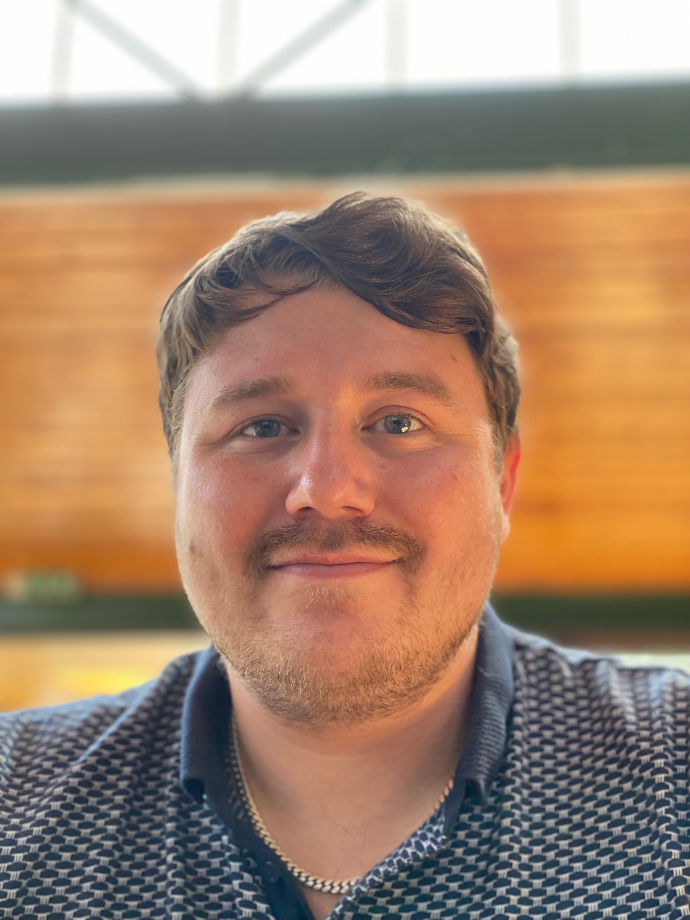 Aaron Burland
Technical Engineer
Aaron, otherwise known as Delboy by the team for his constant buying and selling of all things, is what you might call a fairweather rider - only opting to ride his much-loved motorbike on those rare sunny days in England.
Between pouring over his car and motorbike, Aaron likes nothing better than a pizza and quiz night with the family. Handy experience for a pub quiz night, we're just waiting for his debut on The Chase...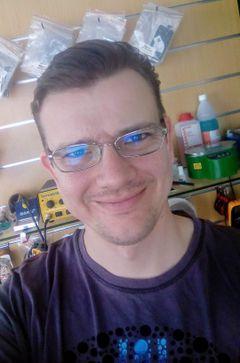 Elliott Bristow
Technical Engineer
Meet Elliott: a gamer, YouTuber, Twitch-streamer, qualified accountant, ordained minister, fluent in Spanish, as well as being an IT wizard. Is there anything he can't do? We have yet to find out!

Having lived in Spain for ten years with his wife, kid, and dog, his fellow Glo'ers are often envious of his sunny office space. However, it's not all sunshine and roses, as Elliott is a lactose-intolerant-icecream-lover. What an injustice!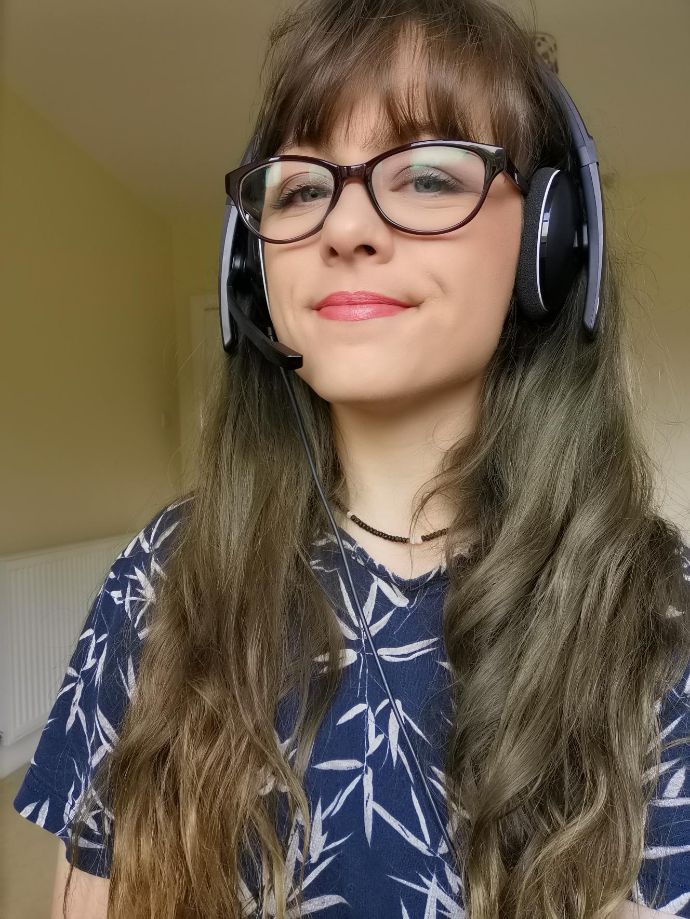 Sophie Conna
Technical Engineer
Say hello to Sophie. A woman of many wonderful worlds; dreaming of one day seeing the Aurora Borealis from her love of astrology to exploring other galaxies as a gamer girl, and not forgetting back down to planet earth - meeting elephants while backpacking around Southeast Asia. With an unquenchable thirst for knowledge, Sophie loves to study and enjoys whiling her time away teaching herself new topics with her cat, Peanut, for company.
Keeping things balanced, in between weightlifting and fundraising for charity, Sophie practices yoga, mindfulness, and wellbeing. Namaste!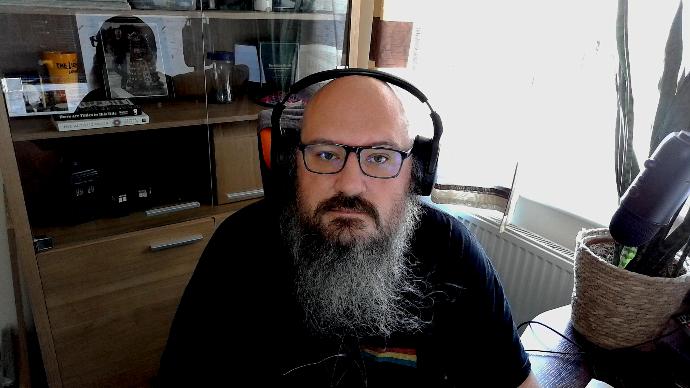 Edwin Blommaerts
Technical Engineer
Originally from Belgium, Edwin is now based in the UK and rocking it out to the likes of Metallica, Nirvana, and Staind. So, what keeps Edwin busy outside of the world of Glo? Wargaming, board-gaming, roleplaying, coding games, and cooking – everything that has instructions and rules in fact!
Edwin enjoys stepping up to a challenge, whether that be running a half marathon or always playing video games in the hardest setting. And when he is ready to relax, Edwin catches plays and west-end musicals with his partner, from Les Miserables to Matilda and even a bit of Shakespeare. Although he is one to watch as he enjoys reading sci-fi and world leader autobiographies – will Edwin take over the world one day!?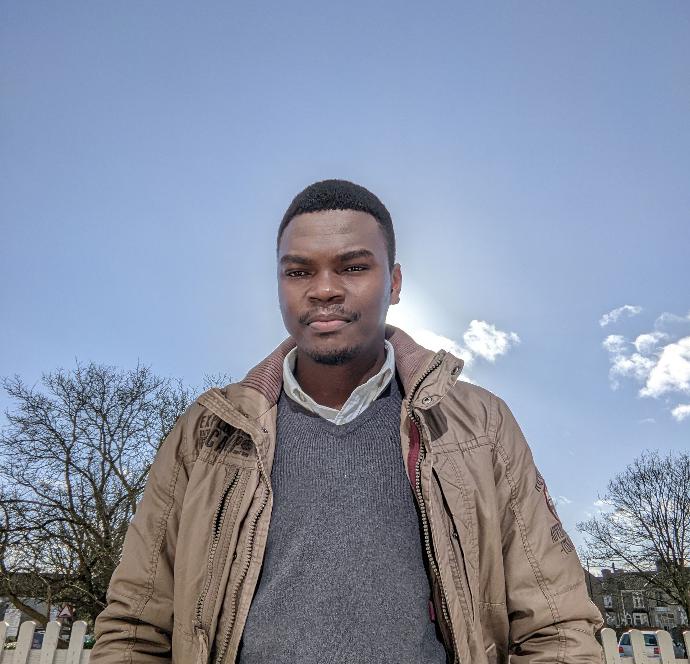 Christian Shardey
Technical Engineer
Here's Christian, an all-around great guy who champions missions combatting global warming and carries out volunteer work as an HIV & AIDS Peer Educator, as well as teaching data science during his free time. Although he is a Chelsea football fan, so could divide the football fanatics among us.
If you are lucky enough to catch Christian on an evening you might see him grooving to afrobeat tunes or cooking up a spicy goat meal with jollof rice. You would have to be quick to spot him if he was on wheels as he has a thing for supercars, with his ultimate car being the McLaren 765LT. And even when he isn't behind the wheel, he enjoys car-spotting from afar.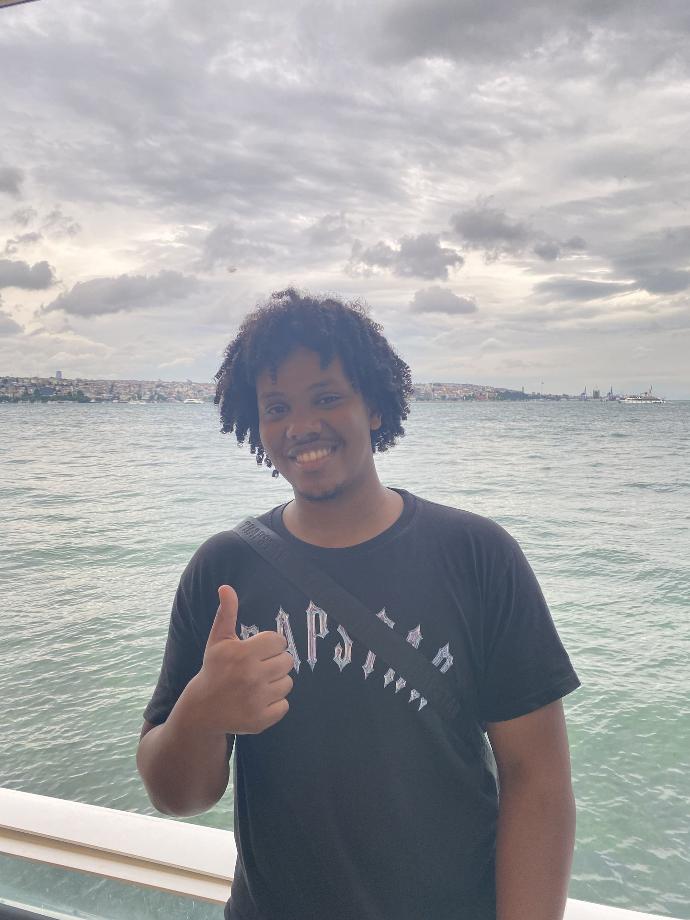 Hamsa Abdi
Technical Engineer
Introducing Hamsa, a recent University graduate in Computer Science raring to go and excited to be in the big wide world of IT. Hamsa is a self-confessed foodie always on the hunt for a new food spot. Hamsa's Somali roots influence his home-cooking, with some of his favourite traditional dishes including Sabaayd for breakfast and Samboosa for dinner. Working hard in the gym and playing football, Hamsa sure works up an appetite too. Not just busy on the pitch, Hamsa enjoys being behind the camera editing sports videos, teaching himself editing skills, and creating cool montages of athletes.
Having recently returned from Turkey, Hamsa has his eye on Egypt, Morocco, and Qatar for his next holiday destinations with a chance to get more foodie inspiration. Send us a postcard!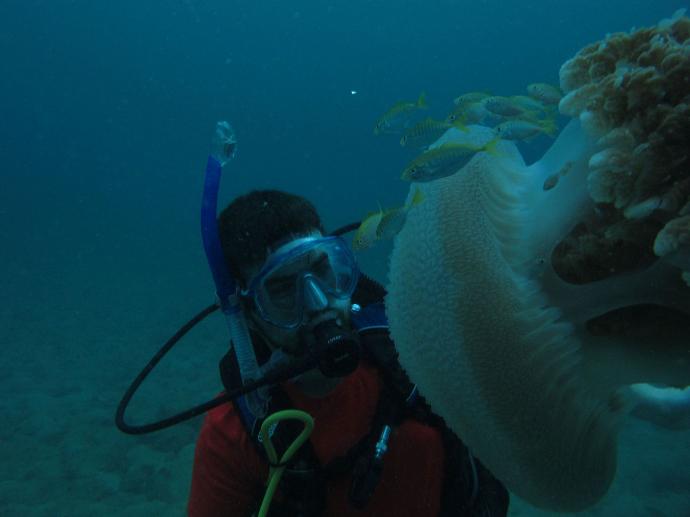 Andrew Nield
Technical Engineer
Meet Andrew: a proud Sale Sharks rugby fan, tuning in for all their games.
When he isn't delivering WOW-factor IT, he can be found deep underwater. In fact, Andrew spent 3 months scuba diving on a conservation project in Cambodia and he has been itching to return ever since.
To refuel, Andrews loves nothing more than cooking up tasty dishes from around the world, with a particular soft spot for Korean food. We're waiting for our dinner invite!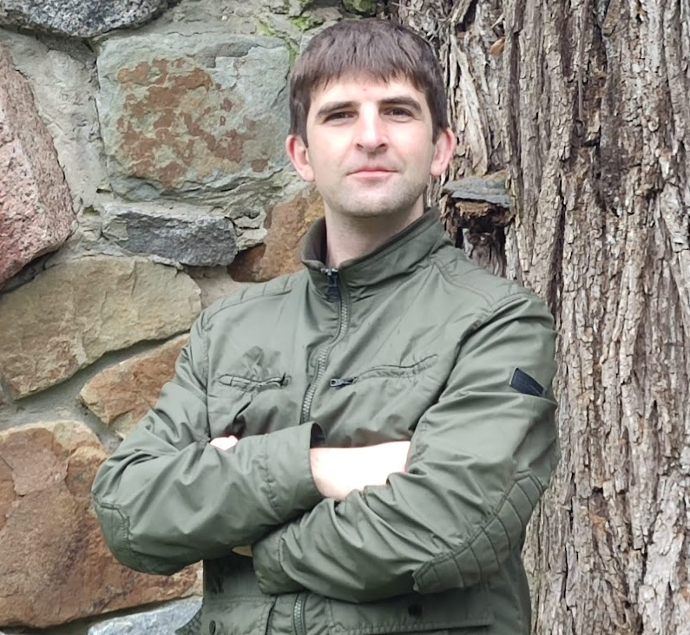 Vasiliy Nikolayev
Technical Engineer
Vasiliy hails from Ukraine and enjoys traveling and trying out new experiences. Quite the water baby, Vasiliy keeps himself busy with kayaking and swimming, and when he isn't doing that he is dreaming about visiting the ocean to surf. Every now and then replacing the sea for snow, he loves to hit the slopes with his snowboard.
Behind the screen, you'll find Vasiliy gaming and itching his curiosity by trying out new IT innovations. And when he gets a spare moment, he admits to the simple pleasure of feeding stray cats. We've got a good bunch at Glo!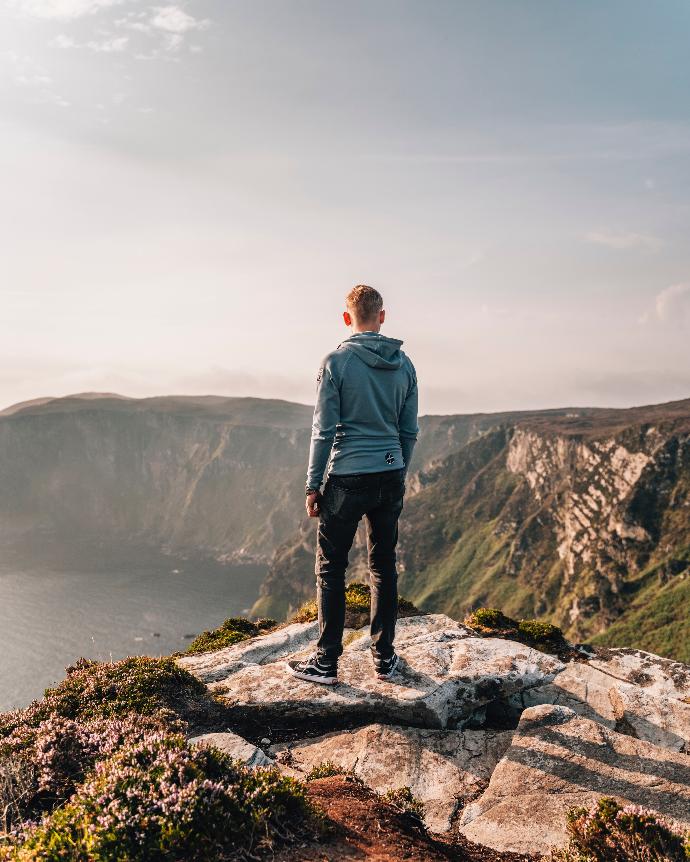 Fintan Roberts
Technical Engineer
Meet Fintan, a big fan of gaming and modding, it's not just IT solutions he is a dab hand at. Away from his computer, Fintan enjoys running through his local woodland as a way to unwind. In fact, he is now working his way up to running a half marathon. We reckon he will get it in the bag.
Getting lost in the world of sci-fi and fantasy is his next passion, whether that is reading Stormlight Archive or watching movies. Hitting the slopes, Fintan loved skiing in Austria, and can't wait to make a return to see if it all comes back to him. It's just like riding a bike, surely?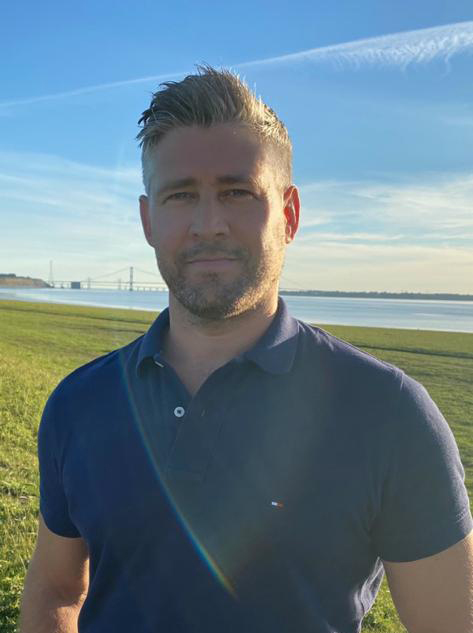 Ben Guzman
Product Lead Manager
Ben is a unicorn in the Glo world, coming from being one of our loyal customers to joining the ranks. In between juggling his kids' sports classes, he continues his lifelong love of playing rugby and his more recent mission of finetuning his golf skills.
Never far from the water, Ben loves the beach and pool, and lapping up the sunshine as he splits his time between the UK and Spain to visit his roots.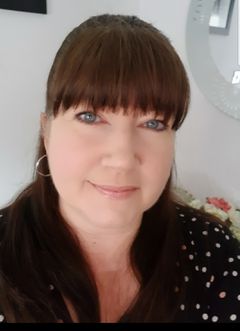 Nicola Smith
Admin Assistant
Our office hero, Nic keeps Glo's ducks in order from her wonderful base in Wales. After a day at Glo, Nic likes to let her hair down to Queen and Freddie Mercury. Who can blame her?
Get ready to pass the popcorn, Nic is also a self-confessed cinema junkie with her three children, two of whom are twins. Just leave the yogurt at home, as Nic can't STAND it. If you play your cards right, you may be lucky enough to receive one of Nic's carefully-crafted homemade cards and we can vouch - they are awesome.
Holly Moffitt
Marketing & Communications Manager
With the beauty of remote working, Holly splits her time between the UK and France, with the Pyrenees being her most permanent playground. Having summited Kilimanjaro for the new year, she now gets her mountain fix roaming in the Pyrenees peaks.
When she's not trekking, cycling cols, or exploring her surroundings, Holly is likely to have her music on full blast and planning her next party. Top tip from us- if you ever need to win this lady over, chocolate will have it in the bag!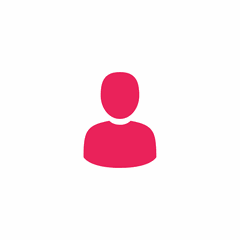 Your Name
New role
Do you think you have what it takes? Could you add something to the Glo team? Are you passionate about IT? If the answer is YES, then get in touch. We are always looking to improve and expand the Glo team and you could be our next addition.