Providing IT Services for Seetru
Looking for the honest truth about our IT services? Time to hear it from another one of our awesome customers.
We are incredibly proud of each and every one of our customers and love being able to equip businesses with great IT that they can rely on. Great IT support shouldn't be hard to come by (and for experts like us, it isn't), but unfortunately, it's not a guarantee.
That is why we are determined to show you that we really do provide IT support that won't let you down. With cold, hard evidence in the form of case studies. Check out the case studies from our wonderful customers and see what they have to say about the Glo team and our IT service.
Swapping providers or adding an external IT team to compliment your already existing in-house IT role, whatever your setup - we can make it work for you. Providing stellar IT solutions, helping you to achieve your goals and grow, and ensuring your team experience no downtime for maximum productivity. That's just what we do.

We spoke to Antony from Seetru about their experience with Glo so far. Seetru has been with us for almost a decade and it's been a privilege to have them on board with us. This is what Antony had to say about the journey so far...
See how Glo can fit with your business
It can be a little worrying when swapping IT providers and jumping ship, but we are fiercely passionate about ensuring your first steps with us are smooth-sailing and stress-free.
When we took Seetru on board all those years ago, it was no different. Antony agrees, '100% yes. We were worried about all the necessary changes with our IPs, but it could not have gone better. Things really couldn't have gone any smoother, with zero downtime and just a couple of niggles that were quickly ironed out.'
You may already have an IT figure within your business, and that's no problem. We can work alongside them collaboratively, and take on the challenges that require extensive expertise or specialist knowledge. It's a great balance as we combine our IT know-how and industry experience with your in-house go-to, marrying up what fits your business and brand perfectly.
Antony explains, 'Previous to Glo, I had carried out all IT-related tasks myself, but when we were ready to move into running 'real' servers we turned to the IT specialists. It's taken a huge load off of my shoulders and it's great to have access to expertise when I need it. I now have more time to work on the other aspects of my job, such as the programming.'

Along the way, we introduced a high availability cluster for Seetru that has provided a robust setup and allowed good flexibility when required. As well as carrying out communication upgrades like 3CX and improving the reliability of the internet connection above and beyond the expected QoS.
We always spend time determining what is exactly right for each business and only give recommendations and advice on what we truly believe will work for you and your goals.
Antony continues, 'We tend to always go with whatever Glo recommends at the time we upgrade anything, be it a server or a piece of hardware like a firewall. Glo introduced us to the RDS farm which has drastically changed and improved the way I manage day-to-day updates and fixes. Although it's been an expensive journey, it has huge benefits and long-term savings, I can never envisage standard roles needing a stand-alone PC again.'
We strive to maintain good, clear communication and customer service and ensure our customers feel valued. When we are working alongside in-house IT teams, we take care to show what we are doing so that they can be as involved as they wish to in the process.
Antony adds, 'I like to try and keep up with how and why you do things and try to insist on self-maintenance when possible. Although the need for fixing or tweaking is rare nowadays, I may end up asking you "how do I…" more often than I should.
It is nice to receive 'out of the blue' calls from Chris and Dave from time to time. Overall, the communication is always good, be it via the helpdesk or, when necessary, a phone call from the technicians.'

During the pandemic, many businesses have endured ups and downs and the team at Glo wanted to make sure we helped our customers as best as we could through a difficult time. In fact, the IT setup that we had already put in place for our customers meant few disruptions, and changes were required to take their teams to a home-based office.
Antony says, 'To be honest, we were all set due to us already having 3CX conferencing and RDS/VPN. It took zero effort to make the transition to working from home. We did take the opportunity during the pandemic to upgrade the security (DUO) and roll out Microsoft Teams. However, these were simply "nice to haves" rather than a necessity to working from home.'
Thanks, Antony! Hopefully, this has inspired another business to make a move to greater IT! We're ready for ya.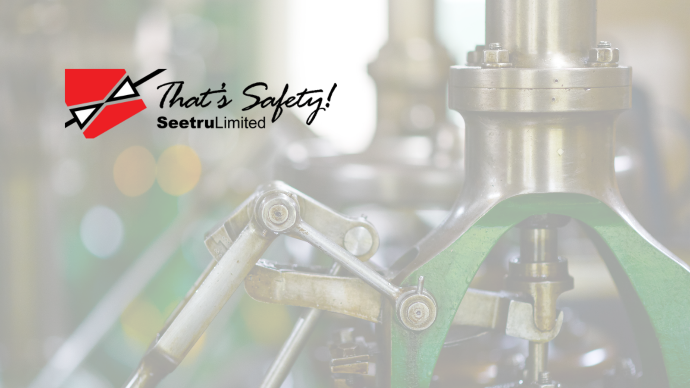 Want to find out more about Seetru?
Check out what Seetru is all about right here!
Seetru is a UK-based manufacturing company providing safety relief and special purpose ancillary valves for a range of industries and purposes.
Set your business up with extraordinary IT and don't look back.
It's the 21st century, isn't it about time you had IT that rocks your world?