Hewett Recruitment switches to us as their IT providers
Hear what the team at Hewett have to say about their time with us so far.
We can tell you our IT services are wonderful and the best thing since sliced bread until we're blue in the face. But until you come on board with us or hear from our wealth of customers, you can't know for sure. In order to show that you really ought to switch providers and join the party here at Glo, we're serving you a case study. We caught up with the brilliant team at Hewett Recruitment to get the (G)lowdown about their experience. Let's go!
Meet Hewett Recruitment
Hewett Recruitment are trusted recruitment specialists for businesses, providing access to great candidates and helping ensure the process of recruiting the right individual for the role is straightforward and successful. In fact, we were so impressed with their recruitment abilities we got them on board to help us find an additional member of the Glo team and the process was as seamless as expected.
Switching IT Providers doesn't have to be an ordeal
Hewett Recruitment originally approached the Glo team with the cautious interest of switching IT providers. Our predecessors were not paying the required attention and like with many businesses, the fear of how much time it would take to switch providers and the risk of moving to a provider that is no better had delayed their move. Luckily, they got in touch with us, and we were able to show them the way IT services could and should be done. We spoke to Laura, director of Hewett Recruitment, to get their thoughts on working with us so far.
Over to Laura, 'IT has been a bug-bear for us for several years and something that was taking up a lot of our management time. We were nervous about switching providers as we didn't know what to expect and couldn't afford to spend any more time on back-office stuff. Glo made everything so easy. They took control of the situation and worked collaboratively with other 3rd party providers we have (such as our CRM) to ensure everything would work neatly together.'
We want the best for your business
Since Hewett came on board, we have installed new phone systems, integrated Office 365, and made a more stable setup that the team can depend on. We've changed the internet connection which has improved the quality and introduced rental of space on Vault (our managed remote hosted system offering), as well as ongoing IT support. Carrying out these measures are just second nature to us and with our experienced tech team, we're not only able to respond to Hewett's needs as and when they require but we can identify future problems or opportunities to benefit their business.
Laura explained, 'What we LOVE is that the only time we talk about IT is when Chris pro-actively approaches us to talk about future-proofing or strategy. IT is never discussed as a problem, it's only ever an opportunity these days. One thing I will never forget was how supportive Glo was when the pandemic hit - moving everyone to remote working went smoothly and their can-do approach meant we felt safe in their hands.'
We truly want to help your business reach its full potential and have your best interests at heart in our decision-making and actions. You can trust us to give you honest and upfront answers that enable your team to focus on their workload and not worry about your IT.
Ben, director of Hewett Recruitment, gave example. 'What strikes me about how Chris and the team at Glo have managed us as a client is that they have genuinely put our interests first. When we moved to a remote working model, I sought out Chris for some advice on how best to make use of the existing IT kit we had in stock. Chris was very honest about what would and wouldn't work for us, rather than trying to sell us a solution that would have ultimately failed. This allowed us to make sure all of our staff had the right equipment to allow them to work effectively from home.'
Weathering the Pandemic
Lockdown impacted thousands of businesses suddenly and many were hit hard. We wanted to ensure we were as flexible as we could be to accommodate our customers and to make any changes for their team to be as stress-free as possible. Laura said, 'Glo provided staff with support setting up their remote systems, from computers, laptops and phones to more common issues such as connectivity, logging in, email support and so much more. They have made the entire 'remote working' experience less daunting for our staff, knowing you just have to raise a ticket and they'll be back to you in a few moments to resolve any issues.'
We work hard to ensure our customers feel valued and reassured. MD of Glo, Chris, said 'Hewett are an A-star perfect customer that has experienced few issues with their IT because they are brilliant listeners. The Hewett team take on board the advice of our engineers which leads to great results and a smooth-sailing IT experience.'
We know that communication is critical to good business. That's why we maintain speedy response times to your issues. We also understand that IT isn't everyone's first language and take care to break it down into digestible chunks.
Laura says, 'communication with the team of Glo Engineers is always very clear and easy to follow with prompt replies, leading to an extremely efficient problem resolution no matter what level of tech knowledge staff members have. We find the Glo team to be very patient, understanding and honest every step of the way. A 'stand-out' point for us would be the fact everything is explained plainly, so there is clarity at every stage.'
Speaking to the team at Hewett, one commented 'Glo has been absolutely brilliant whenever I've needed IT support. From advice regarding connectivity when working from home to support with email signature design on Exclaimer, every step has been effortless. Engineers are friendly and most importantly patient - there have been times I've raised an issue and resolved it myself in the next minute, but it never feels as though you are being a nuisance, which is great!'
The future for Hewett
'One of the items that Chris has been proactive about raising with us is the potential for Odoo to help manage a number of business processes moving forwards. This ultimately makes things easier to manage and creates a more efficient and leaner organisation. This is something that really excites us as we look to modernise a number of our back-office functions and get the business in the best shape for the future.'
Ben, director of Hewett Recruitment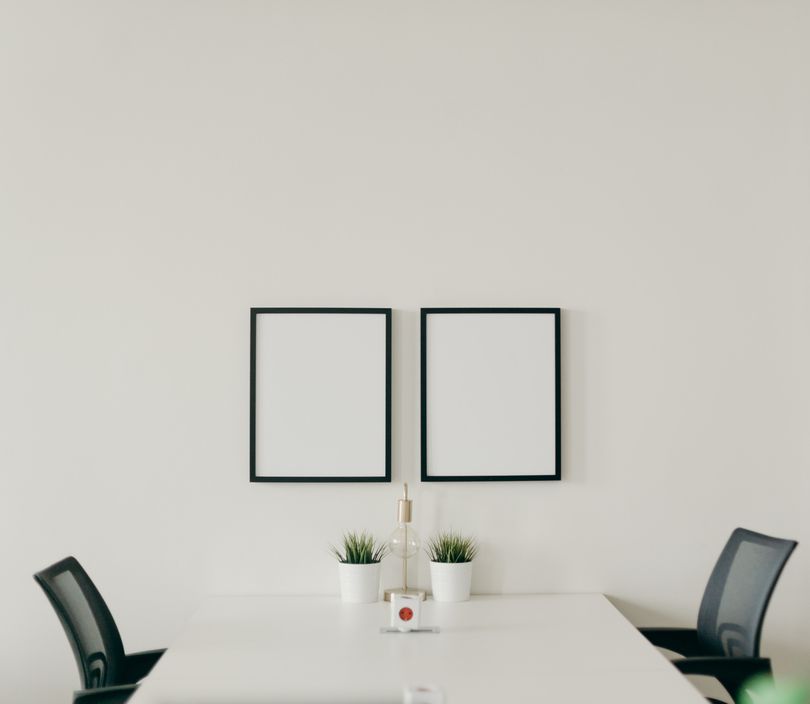 Ben finishes, 'Moving our IT service provision to Glo has proven to be one of the best decisions we have made as a business in recent times. The improved service, the management time saved that used to have to deal with numerous problems and a group of staff that are all much happier as they are able to get on with their jobs rather than "fight" with the IT...just a few reasons why we couldn't be happier with how things have gone.'
Thanks for your kind words, Team Hewett. We love working with such awesome clients and can't wait to see what else we can achieve for your business.
Feeling inspired to make positive changes to your business?
Chat to us about switching to Glo as your trusty IT providers.